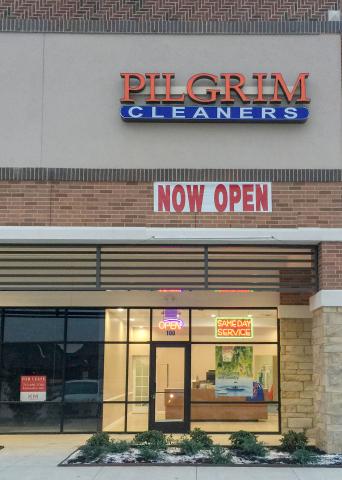 We are excited to announce the opening of our new location at 10450 FM 1464, Richmond, TX 77407, next door to CVS Pharmacy near corner of FM 1464 and West Bellfort.
Pilgrim Cleaners Aliana will be open Monday through Friday from 7:00 am to 7:00 pm and Saturday 9:00 am to 3:00 pm with convenient drive-thru service. For more information, please call our store directly at (281) 525-4181.
With over 25 Houston area locations and more than 25 years experience, Pilgrim Cleaners has been serving our clients with the best possible quality cleaning in the business. We are proud to serve our customers in and around the Houston area.